MeDiClowns work with various individuals and communities to improve mental, emotional and physical well-being. They are attentive to the needs of the wide range of people they engage with: newborns to our elders who are 104 years old!
MeDiClowns use numerous techniques such imagination, improvisation, play, juggling, dance, music, storytelling, puppetry, magic,  humour and laughter, which are adapted to any situation at hand.
MeDiClowns empower people by changing perspectives, instilling hope, and enhancing the mental, emotional and physical healing journey with joy. They create heart connections through their engagement and light heartedness.
Medical procedures can be scary, for people of all ages. MeDiClowns play a key role in distracting or re-directing focus with the patient, which helps to ease the physical and emotional pain.
Children and adults who have experienced sexual violence or abuse, a medical examination can generate anxiety, distress and lead to re-experience former traumas. Instead of being a helper, the doctor is viewed as someone who will further hurt them.
It is the patient who gives consent for the MeDiClown to enter the room. This engagement with the MeDiClown helps patients to forget about the medical equipment around them. In such situations, a MeDiClown's role is to create a relaxed atmosphere and be someone who is a friend, an ally.
At MeDiClown Academy, MeDiClowns work towards conscious redirection of attention and focus. The key is to empower the patient with choice, ie: if the patient is scared by a medical procedure, the MeDiClown will actively engage with her through storytelling and games so that the doctor can do his work. On the other hand, if a patient is curious and wants to watch the doctor perform the medical act, we will help her watch without fear. For example, they may use a teddy bear to mimic the doctor's act.
Hence, MeDiClowns stimulate patients' imagination to create stories and empower them to become actors of their healing process. They will play around the room, engaging with patients, families and medical staff to create a positive and more relaxed atmosphere.
I remember playing like a child and I enjoy very much. I feel all tension gone. This is very good for everybody, Does not matter what age.
Nadukuppam, Village President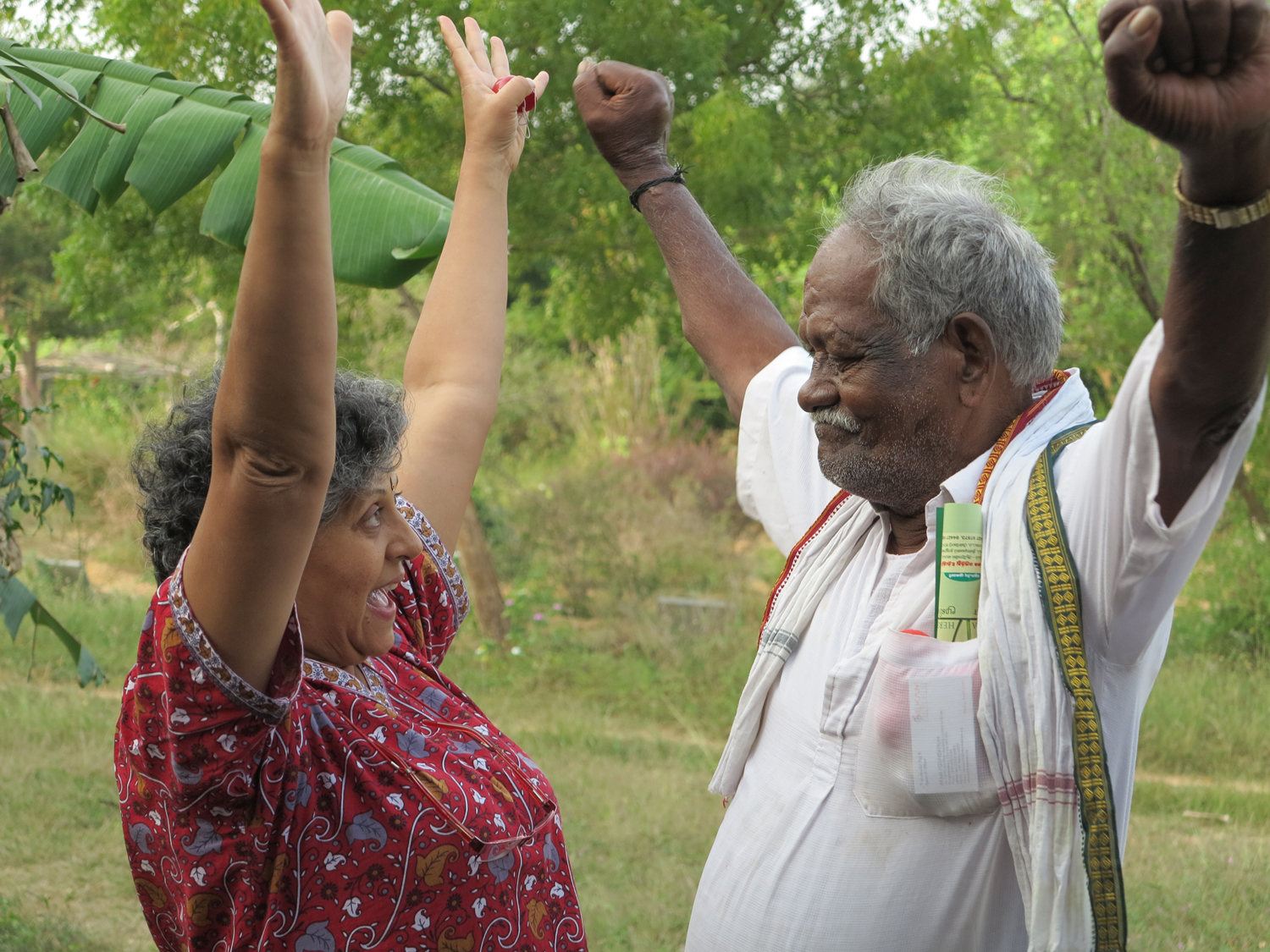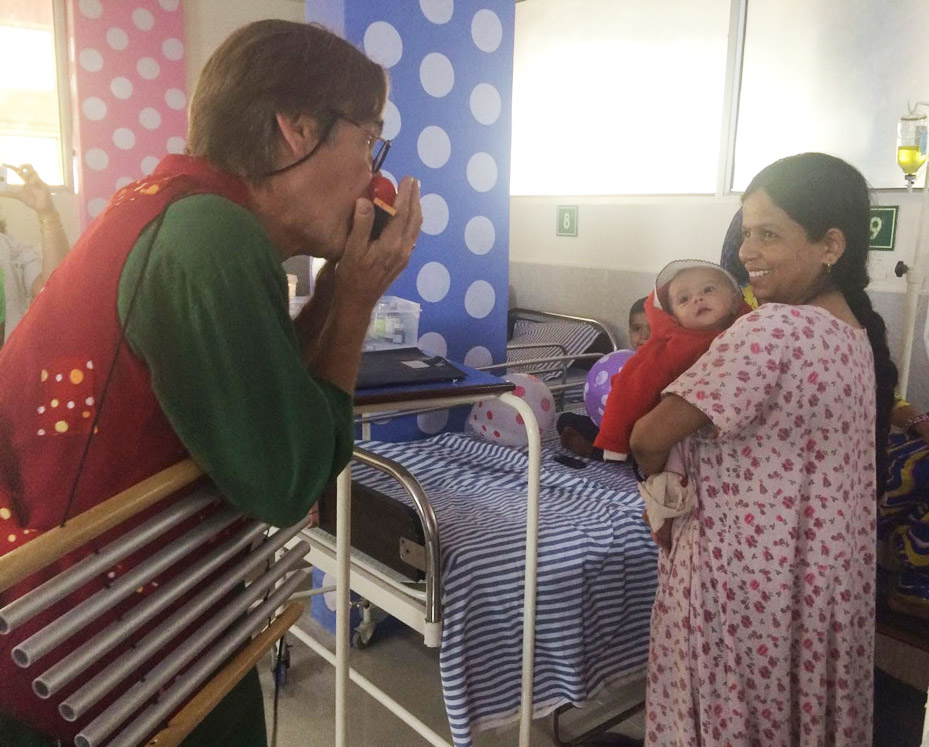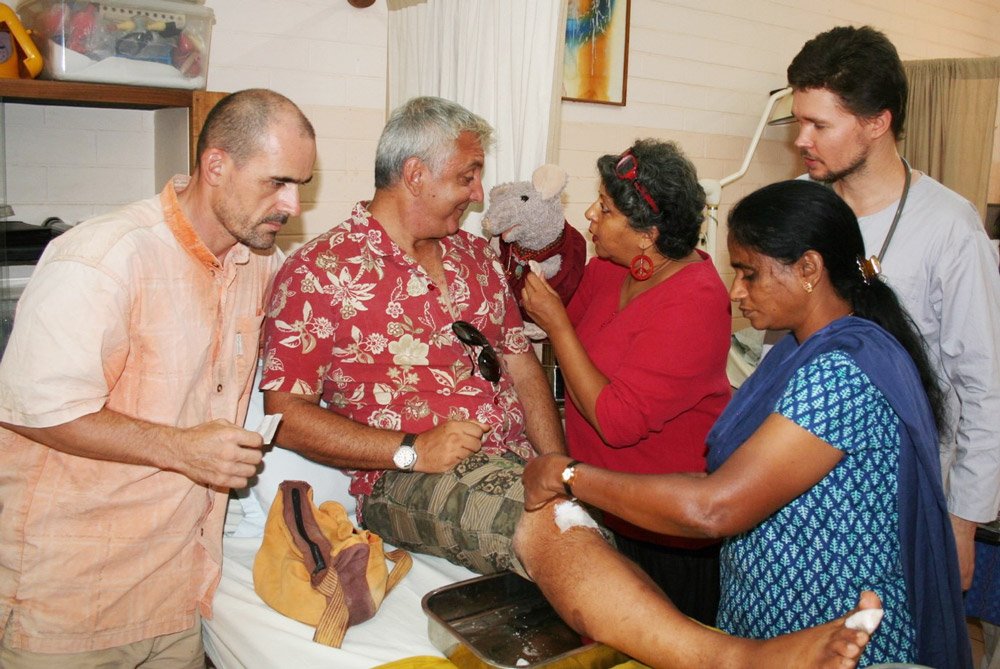 Now that you know about what we do you may want to find out how we work.