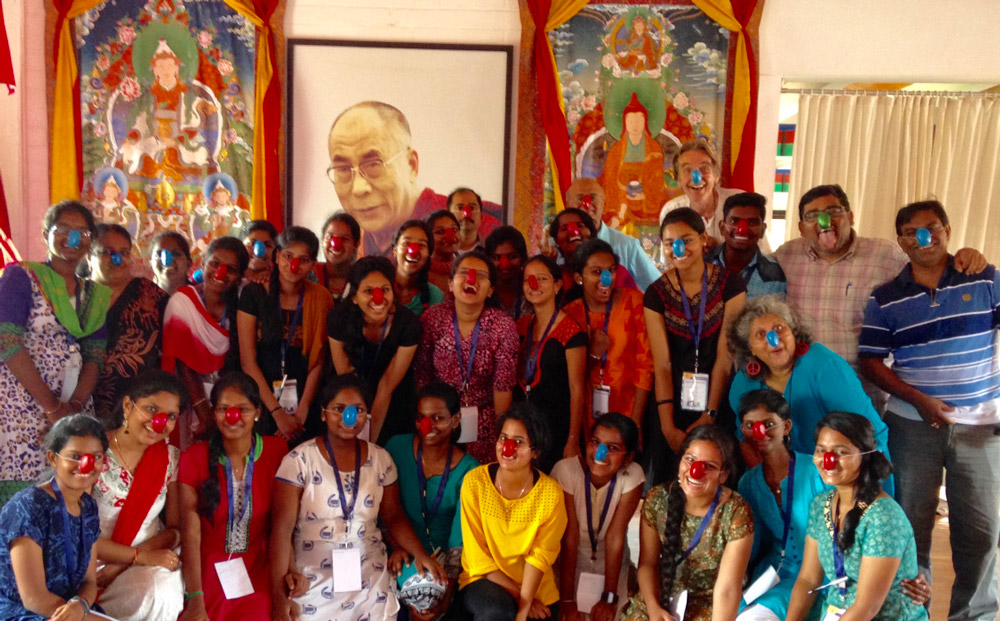 My 11 year old son was at a week long camp from school at Auroville, Pondicherry. He
came back extremely excited about his experience there. While he shared about his daily
activities, he was particularly in awe of the clowning classes conducted by Fife, that he was a
part of. He was encouraged by his performances as a 'clown' and shared with me something
that left a lasting impression. Very reflective about his experience, he spoke about the
sessions on clowning they attended and said, "it takes a lot of courage to make a fool of
yourself in front of others but I felt good doing so, especially since you know you made
someone happy!"
When I met Fife and Hamish at Stella Maris thereafter they needed no introduction. They
connect easily and bring a smile to everyone they meet.  In our Social Work intervention with
people, especially patients, we understand it is challenging to bring smiles, hope and joy. I
am sure that Fife and Hamish's contribution to establishing medical clowning in India will go
a long way in enhancing patient response to hospital care and treatment. I congratulate them
for this innovative expression of art and their passion to share through training this art with
others, especially students.  May their vision of bringing therapeutic healing not only benefit
patients but extend this joy to caregivers and health care professionals. We eagerly look
forward to all those trained in this art, especially our students in making a meaningful
difference in the lives of all those in their care.
Priya George, Ph.D.
Assistant Professor
Department of Social Work
Stella Maris College (Autonomous)
Chennai-86